Computerstunt.nl | Onderdelen: Processoren (AMD) | Socket A OPRUIMING Sempron 2800+ SOCKET A .. TRAY Art.nr: 452
Socket A OPRUIMING Sempron 2800+ SOCKET A .. TRAY
333 mhz FSB, socket A, 2000 megaherz... Bijna nergens verkrijgbaar, maar wij hebben hem! Pulled, uit werkende computer, 6 maanden garantie.

Het volgende diagram is wel heel leuk, en toont aan dat de prestatie-aanduidingen helemaal zo gek nog niet zijn. De nieuwe sempron 2800+, die draait op 1992 mhz, is in benchmarks meer dan 14% sneller dan de oudere celeron 2,8 ghz, dus mag met recht pro 3200 genoemd worden!
Performance: de sempron vergeleken met Pentium IV!!
Sempron 2800+, Sisoft results: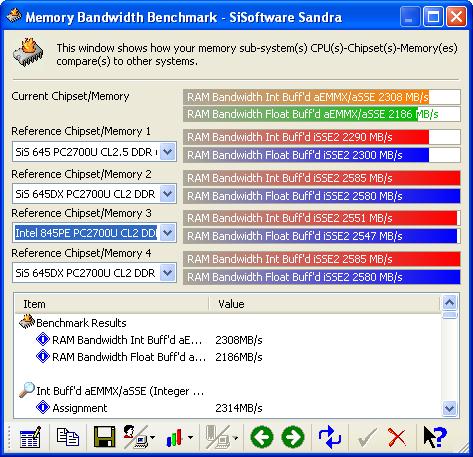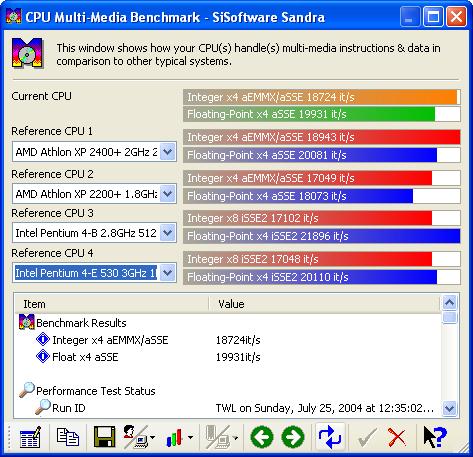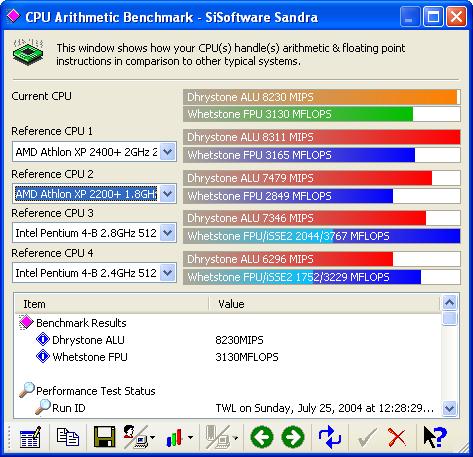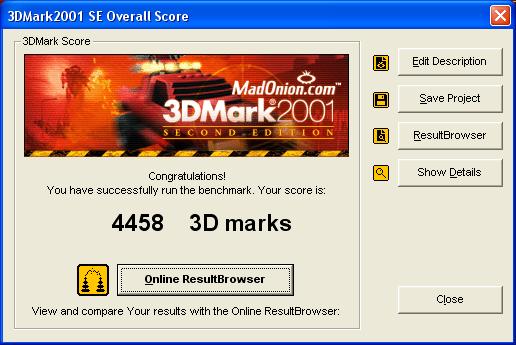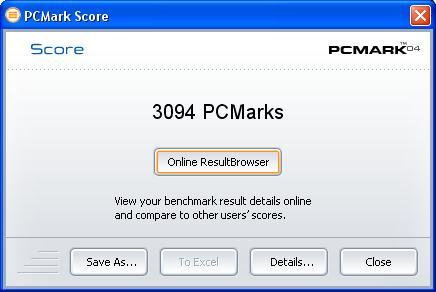 Results:
The 2800+ handled the multimedia results quite well, beating both the P4 chips in the integer category. The Floading-Point performance of the Sempron 2800+ is also noteworthy, as it was a close competitor with the INTEL P4 -E 530 chipset.
The 2800+ was faster than the Intel P4 chips in the arithmetic benchmark, also besting those chips the FPU category. While the 2800+ did not report iSSE2 support, even the avid workstation user shouldn't notice any performance losses working with desktop applications.
As expected, the 3dMark score shows the 2800+ is not designed or suitable for the hardcore gamer looking for outstanding performance in that field. The light gamer could still pick up this system for a good price and invest the saved money into a higher-end video card, and disable the onboard video. Utilizing the onboard 8x AGP slot for an aftermarket 3D video card would easily turn this budget system into a suitable gaming machine.
The Sempron 2800+ is not breaking any speed records in PCMark, but it also returns average to good results for a budget-based system.
Prijs: € 19